HOW TO FIND A GREAT REAL ESTATE AGENT TO SELL YOUR HOME



How to find a top real estate agent wherever you live!

Are you ready to buy or sell a home?
Today's' real estate transactions are highly involved and complicated with lots of details, paperwork and questions. The key to simplifying the process is to find a great, experienced real estate professional who really knows your market.

It's important to find the right agent!
Locating a great real estate agent means more than just calling or walking into your neighborhood real estate office. That's because the top, most highly qualified and successful real estate agents don't usually spend time in the office. So, if you drop in on the local real estate office, you're likely to find new agents who are inexperienced in the business. Is that who you want handling the largest financial transaction of your life?

Always work with a great real estate agent
It makes sense when you're buying or selling a home, to deal with an experienced, highly capable, top real estate agent. These people are busy working with referrals from past clients and other agents and don't usually solicit business from the general public. However, you can use this free referral service to find a top Realtor® in your area, wherever you live.

The wrong agent can be a nightmare
We've all heard stories about people who landed in the hands of the wrong real estate agent - sales not closing on time, or not at all. Getting hounded to reduce the asking price - just for a quick sale, not hearing from your agent after the listing is signed - and so on. So, how can you find an great, experienced top agent to assist you with your home purchase or sale?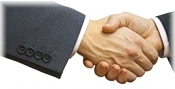 Let Neal Hribar help you find the right agent!
As a successful and experienced San Diego real estate consultant, Neal understands top agents and how they work. He knows how to find these special people in other parts of the country. By doing his research and by asking the right questions, he will quickly assess their skills and experience to find the best match for you.

Take advantage of this free referral service!
Neal will help you find a dedicated, expert real estate professional in your area, wherever you live. And, there's no charge for this valuable service.




Real estate agent referral success stories!

| | |
| --- | --- |
| | A friend from Escondido, California e-mailed Neal one morning requesting a home staging package. She was on her way to a Detroit suburb, to sell her family home. She knew that very little had been done to update the property in the last 30 years and it was in bad condition. She asked for Neal's help in finding a great real estate agent who was skilled in home repair and home staging. Neal interviewed two top agents in the area and one Coldwell Banker agent really stood out! She lived in the same neighborhood and had the personal contacts necessary to organize the repairs and manage the sale of the vacant home. It sold in about two months - in a very slow and depressed Detroit real estate market. |
| | |
| | A Massachusetts resident called one evening to ask Neal to help him find a great, experienced, top real estate agent. He wanted someone who would appreciate the beautiful restoration he and his wife had performed on their colonial home over the last 12 years. Using his experience and resources, Neal located and questioned the top real estate agents from three different offices. A female Realtor® who worked for a small local boutique broker turned out to be the perfect match for these nervous sellers. She lived in an older home herself, understood the importance of historic homes and really appreciated their unique value. To the seller's delight, the home sold in about 75 days - fast for their market. |
| | |
| | One day in November, Neal received an e-mail from a young homeowner in Florida. She and her family had moved and their home was vacant. It had been on the market for almost four months without an offer. The listing was ending in three days and she wanted to know how to find a new, great Realtor®. Neal looked up the property on the Internet to see how it was being marketed. He found poor quality photos and the MLS information was incomplete. The photos revealed that like many vacant homes, it did not show well and needed to be enhanced to sell. Neal talked with several of the top Realtors® in the area and found a high-energy person who could work with the seller. He also had a good home staging program. The home sold and closed in less than two months. |
| | |
| | Close friends from San Diego had moved to the west coast of Florida for about 10 years and they were now moving to the opposite coast for a new job. Their home had been on the market a year earlier with a major company - the results were poor - just one low-ball offer. When these friends decided to get serious about moving, they asked Neal how to find a great real estate agent. He interviewed three top agents in the area and selected two of the best. Neal's friends made the final decision and the results were amazing. The home was sold and closed in only 60 days. |



Here's how to take advantage of this free referral service!


Fill out the form below and hit the "send" button.
Neal will review the information and research your real estate market. Then, he'll call to discuss your real estate plans in more detail.
He'll look at the important real estate companies in your area and interview the top real estate agents to find those who are most qualified to help you.
Neal will contact you with the names and phone numbers of two or three qualified agents and review their credentials with you.
You make the final decision by contacting these agents and interviewing them in person, knowing that each has already been pre-qualified by one of their peers.
Another option is for Neal to make a final recommendation and have the best agent call you directly to make an appointment to discuss your specific real estate plans.