CARLSBAD AND AVIARA REAL ESTATE

Aviara, Cardiff, Carlsbad, Carmel Valley, Del Mar, Encinitas, La Costa,
Leucadia, Oceanside, Olivenhain, Rancho Santa Fe, Solana Beach
Welcome to the beautiful coastal communities of North San Diego County California including Aviara, Cardiff, Carlsbad, Carmel Valley, Del Mar, Encinitas, La Costa, Leucadia, Oceanside, Olivenhain, Rancho Santa Fe and Solana Beach.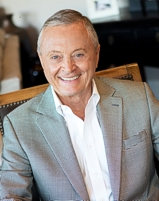 Over the past three decades I've helped almost a thousand clients buy and sell residential real estate in beautiful North San Diego County. Drawing on this background, I created this content-rich Internet website to make your real estate experience more successful.
More than 30,000 people access the resources of this website every month, viewing over 54,000 pages. You might want to take a look at some of the most popular pages.
San Diego Attractions - Looking for fun and entertaining things to do in San Diego? Check out hundreds of concerts, plays, museums, festivals and activities on San Diego's most complete event calendar! Sign up to receive a free monthly calendar of San Diego events via e-mail.
San Diego Tides - Learn about the San Diego tides and use the online San Diego tide chart to plan your beach activities.
San Diego Weather - Check out the "perfect" San Diego climate and weather forecast.
These pages are also widely viewed!
If you have any questions or if you'd to work with me on your next real estate transaction, please call me at 760-822-8690 or click Contact to choose the services you're interested in.

An independently operated subsidiary of HomeServices of America, Inc., a Berkshire Hathaway affiliate, and a franchisee of BHH Affiliates, LLC. Berkshire Hathaway HomeServices and the Berkshire Hathaway HomeServices symbol are registered service marks of HomeServices of America, Inc.®
aviara real estate, aviara real estate agent, aviara realtor, aviara homes for sale, carlsbad, carlsbad real estate, carlsbad realtor, carlsbad homes for sale, encinitas real estate, encinitas realtor, encinitas homes for sale